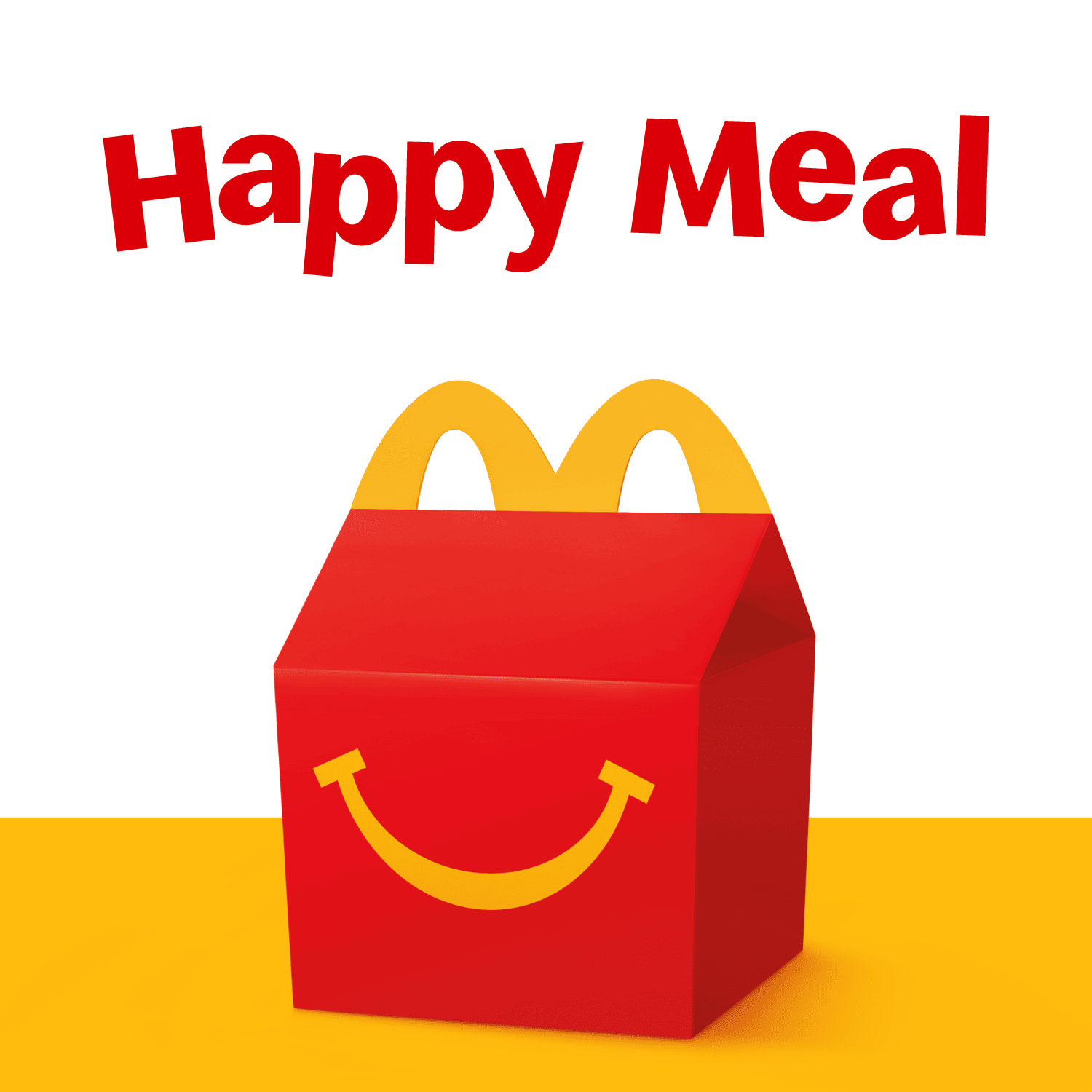 The idea
Happy Meal first appeared in the mid-1970s, more than 20 years after McDonald's was founded. Yolanda Fernández de Cofiño, who worked for McDonald's with her husband, created the Ronald Menu, which included a hamburger, fries and ice cream for the youngest customers in Guatemala. The company's advertising director, Bob Bernstein, took up the idea, replacing the ice cream with toys.
Package
In 1977, McDonald's restaurant owners, who met regularly with Bernstein, were looking for ways to create the best possible experience for families with children who came to dine in the restaurant. Bernstein understood that everyone would be happier if kids could get their menu packaged separately. Once, while eating breakfast, Bernstein noticed that his young son was drawn to various elements drawn on cereal boxes and thought, "Why not do that for McDonald's? Package is the key!" Then he called his creative team and had them make several designs out of stylized cardboard boxes with handles inspired by the famous golden arches.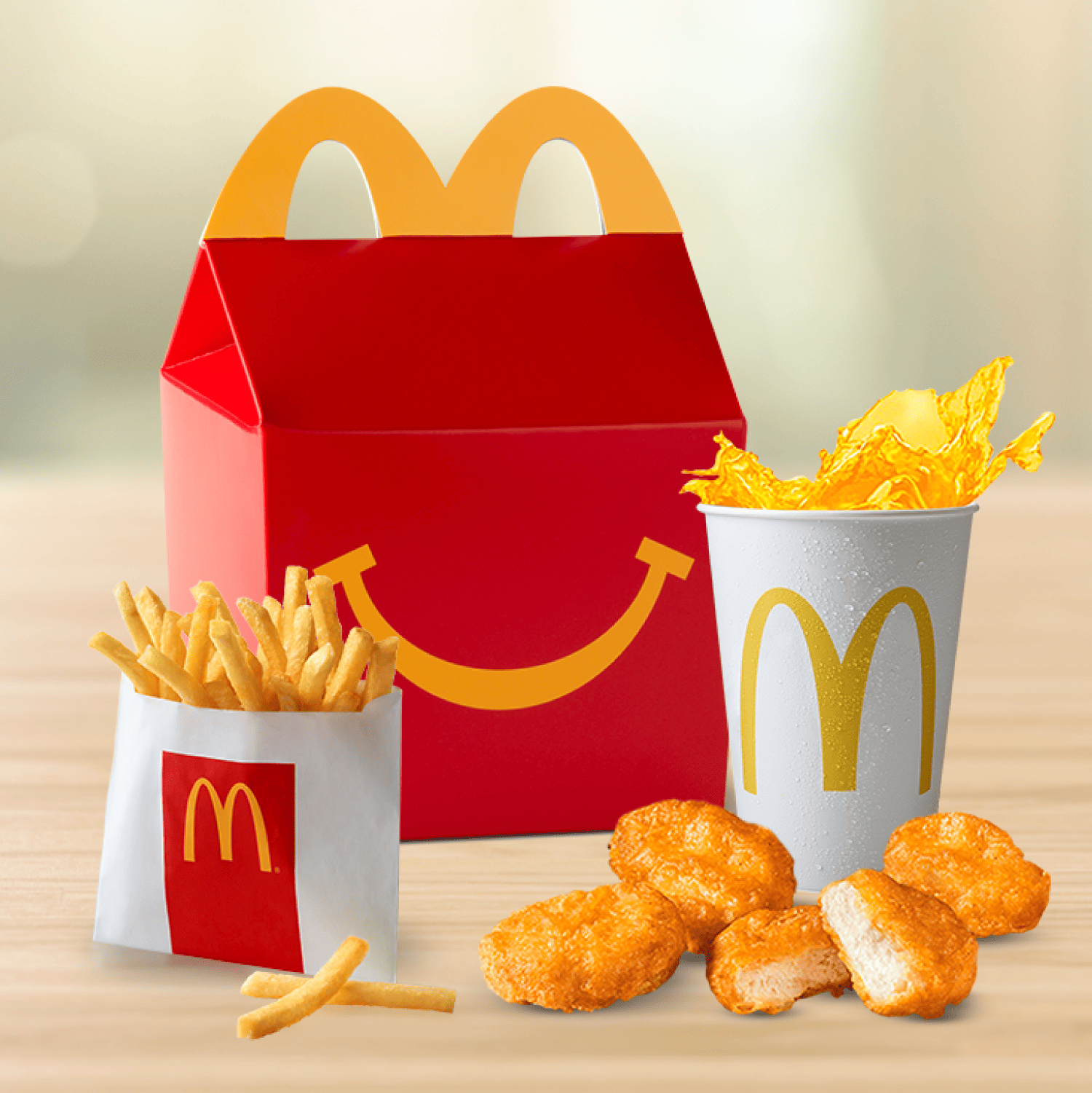 Menu
The creative team turned to nationally known children's illustrators, giving them the space on the packaging to color with their own ideas: art, jokes, games, comics, stories and fantasy. Anything that might attract kids was drawn on the sides of the box, which contained a burger, fries, cookies and a surprise gift. A small drink was added to this menu. This "box" was called the Happy Meal, and in October 1977, it was successfully introduced to the Kansas City market with television and radio spots and posters in restaurants. Other markets followed after this premiere, and a national launch took place in 1979. Since 2014, the mascot for Happy Meal, called Happy, has also appeared.
The toy
At the beginning Happy Meal didn't exactly offer toys to children. When Happy Meal launched in 1979, kids could get a McDoodle stencil, a McWrist wallet, an ID bracelet, a puzzle or an eraser in the shape of a McDonaldland character. The first children received a real toy in addition to a menu on offer were those from Canada before Happy Meal. The offer included a different toy available on request each week. This promotion continued after Happy Meal was introduced in 1979. Since then, McDonald's has partnered with movie makers, TV show makers, toy makers and many others to bring a real toy to every child who orders a Happy Meal.